John Golden, Freelance Debugger
by
The story of how this came to be is a bit convoluted, but here we are! My novella John Golden, Freelance Debugger is coming out from the excellent Ragnarok Publications.
The e-book version will be available February 3rd, with a paperback containing an additional John Golden story coming in August! I'm excited.
If you're a book reviewer/blogger and would like to take a look, drop me a line.
Here's the cover and copy: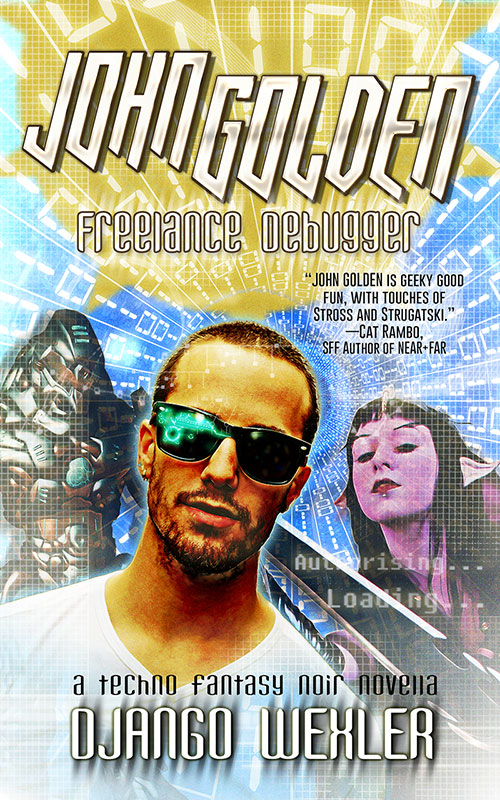 John Golden is a debugger: he goes inside the computer systems of his corporate clients to exterminate the gremlins, sprites, and other fairies that take up residence. But when he gets a frantic call from Serpentine Systems, a top-of-the-line anti-fairy security company, John finds out he's on much more than a simple smurf-punting expedition.
With the help of his sarcastic little sister Sarah (currently incarnated in the form of a Dell Inspiron) and a paranoid system administrator, John tackles Serpentine's fairy problem. But the rabbit hole goes deeper than he thinks, and with the security of all of company's clients in danger, there's more at stake this time than John's paycheck!