The Defense of Fort Hellcow
by
I blame Myke Cole for encouraging this sort of thing, and ML Brennan for encouraging me, specifically. Book fort!
Stardate: 8-9-2013. The construction of Fort Hellcow is completed, using amply available local materials.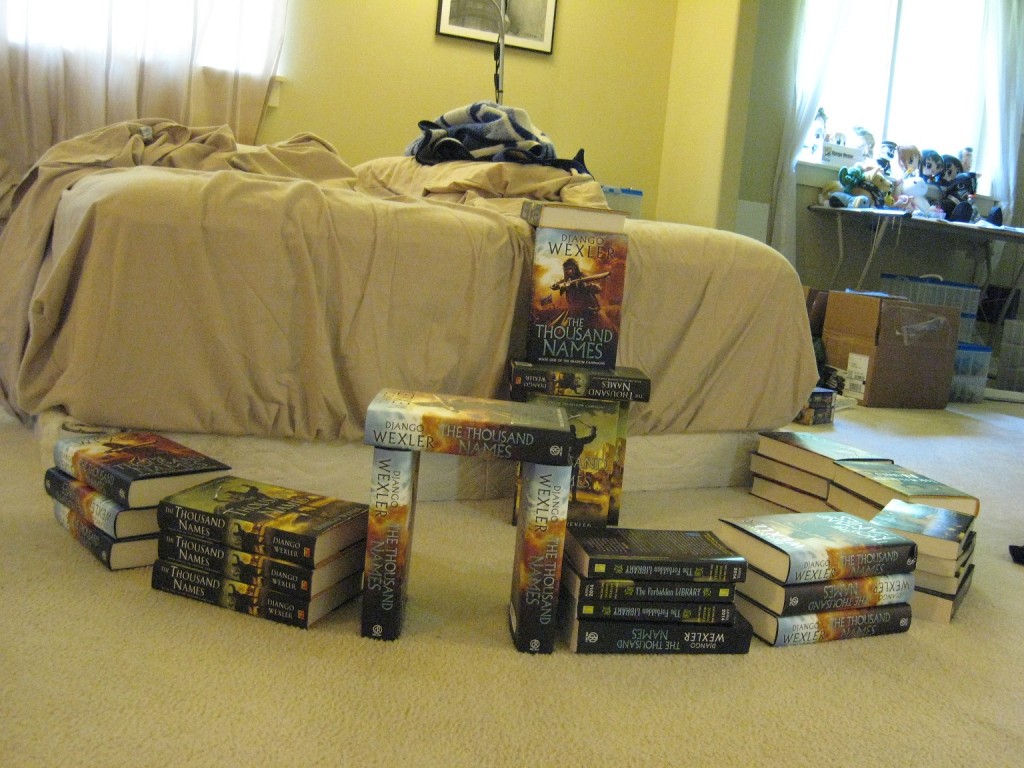 The defenders, anticipating action, deploy to the walls.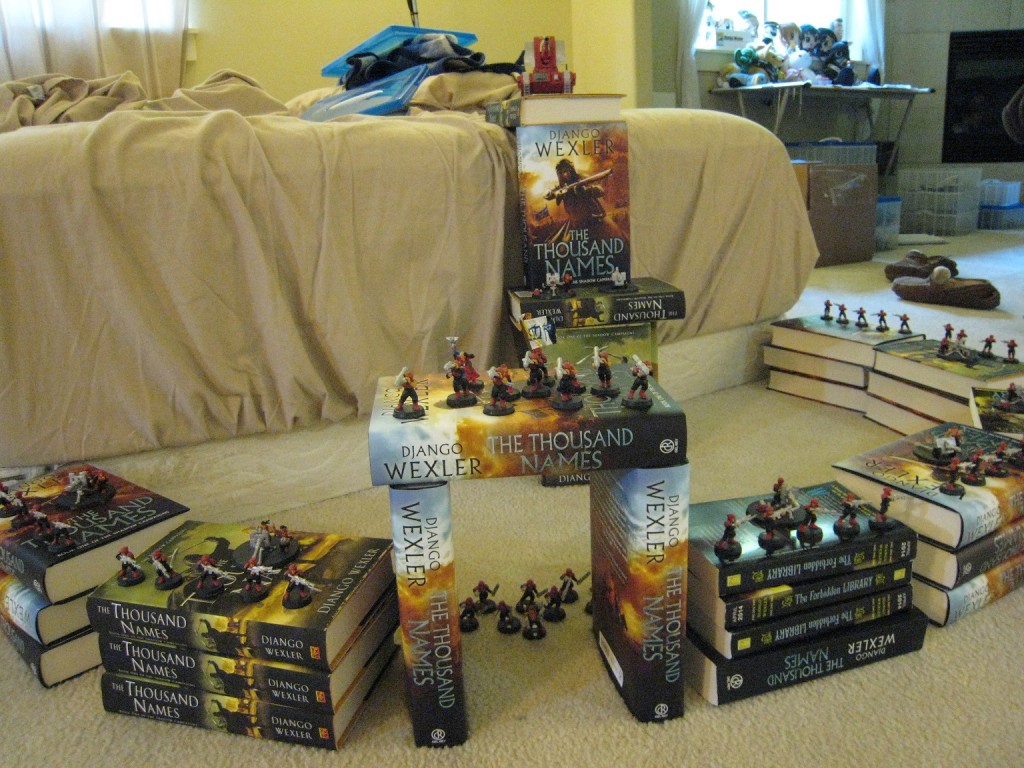 The colonel and his elite troops guard the gate.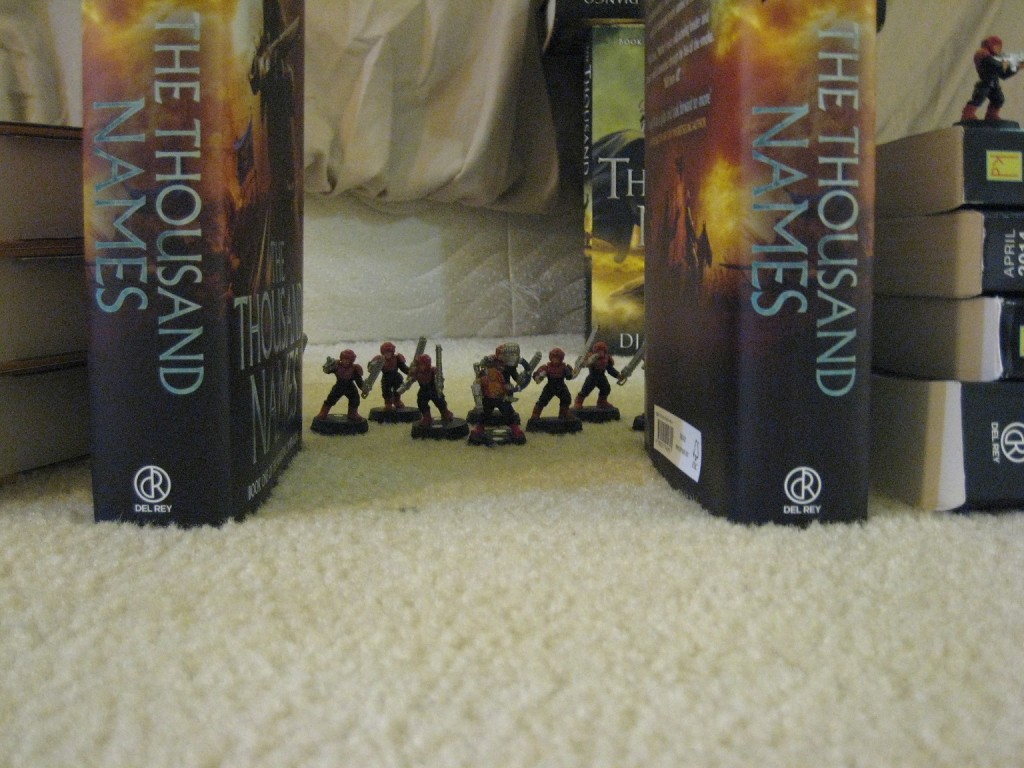 Elevated firing positions are built into the cliff face.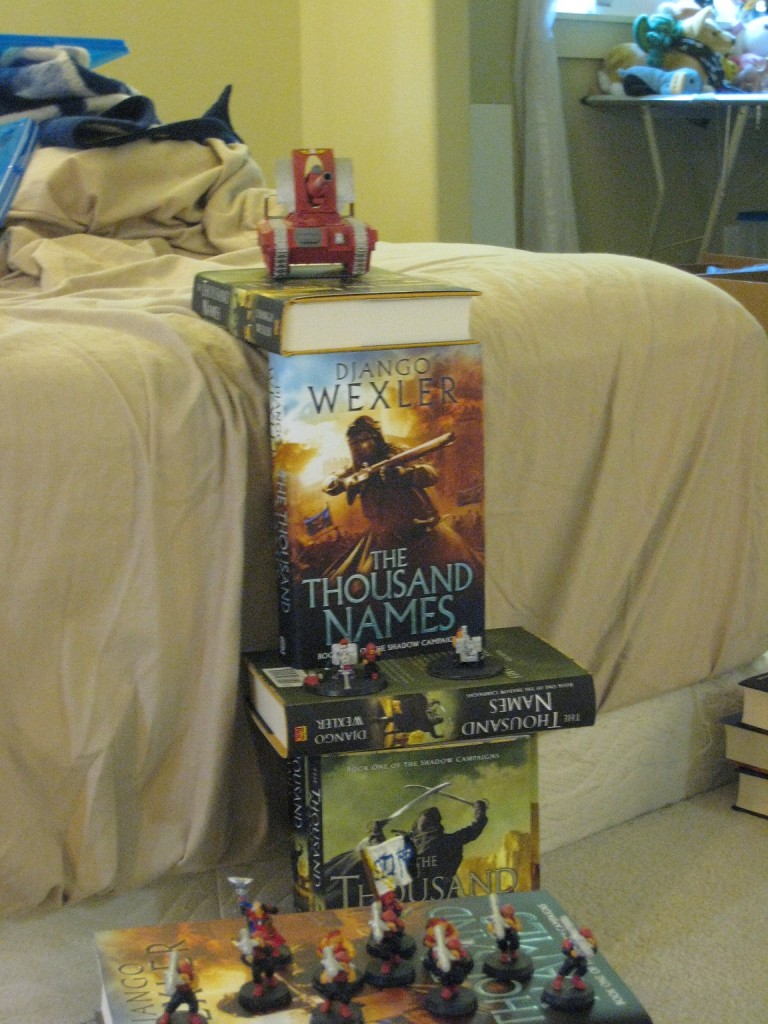 Heavy weapons deploy over the gatehouse.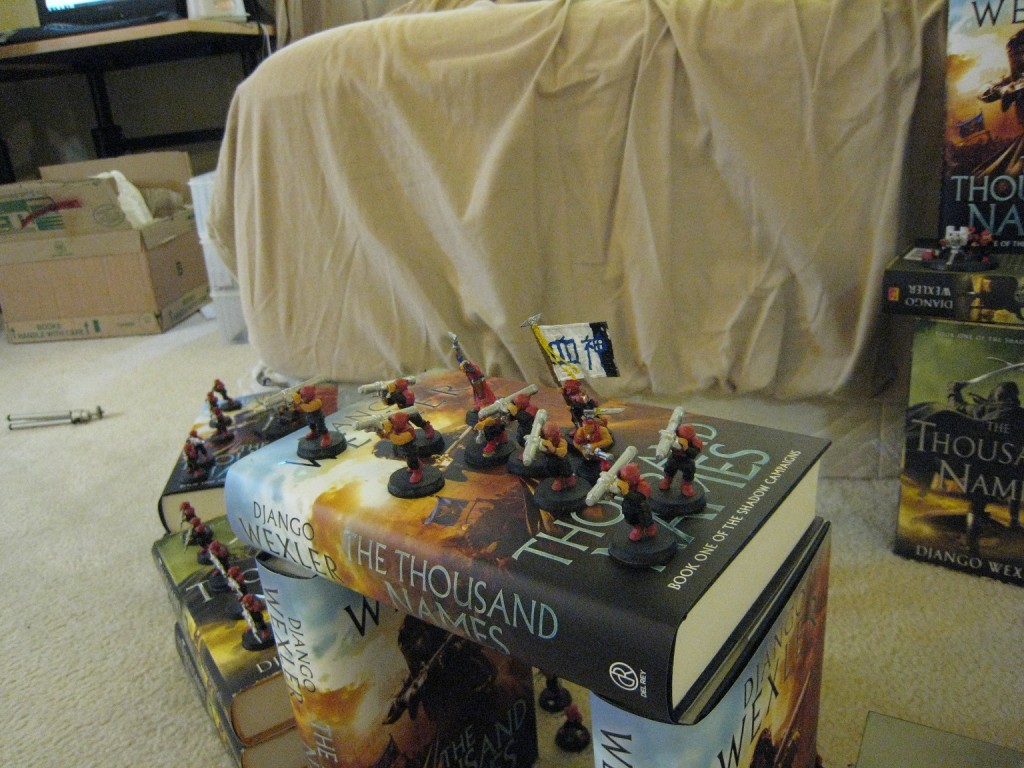 With the enemy confirmed closing in, Command allocates reinforcements.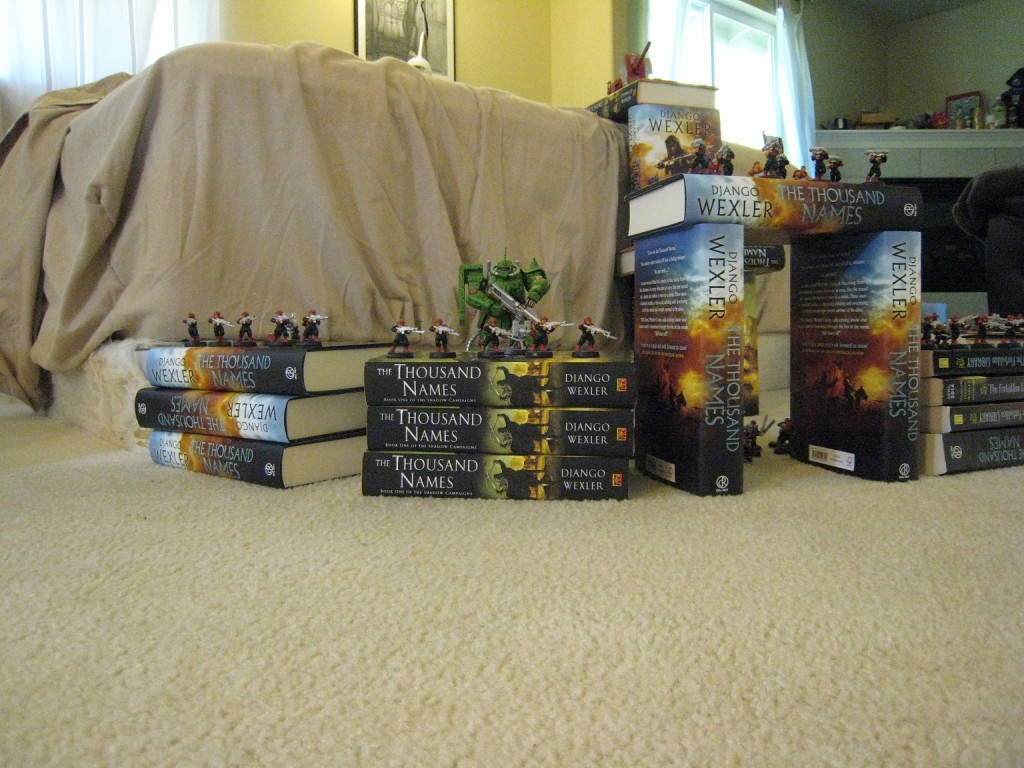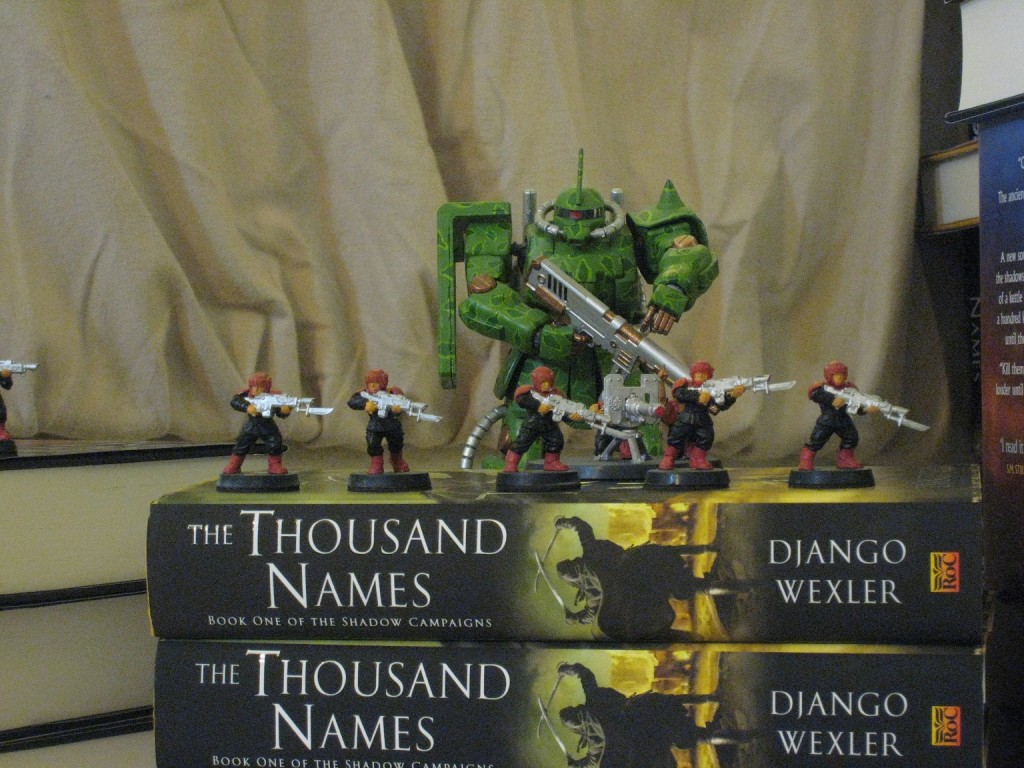 As the savage aliens approach, however, it becomes clear that the prospects for the defenders are bleak.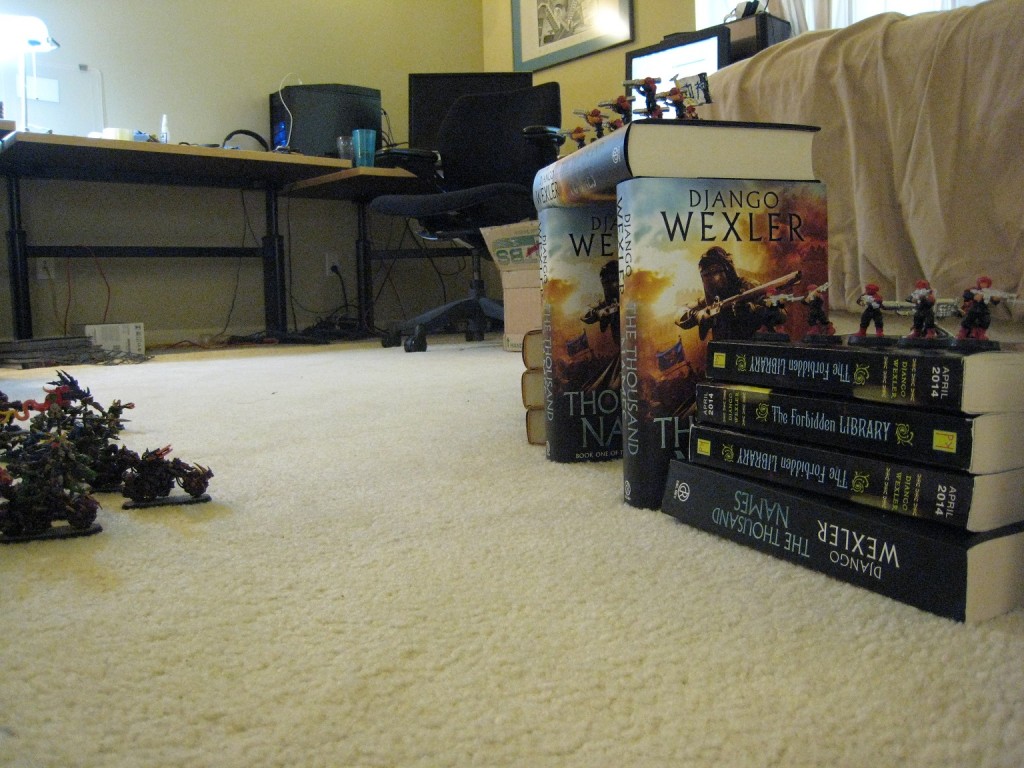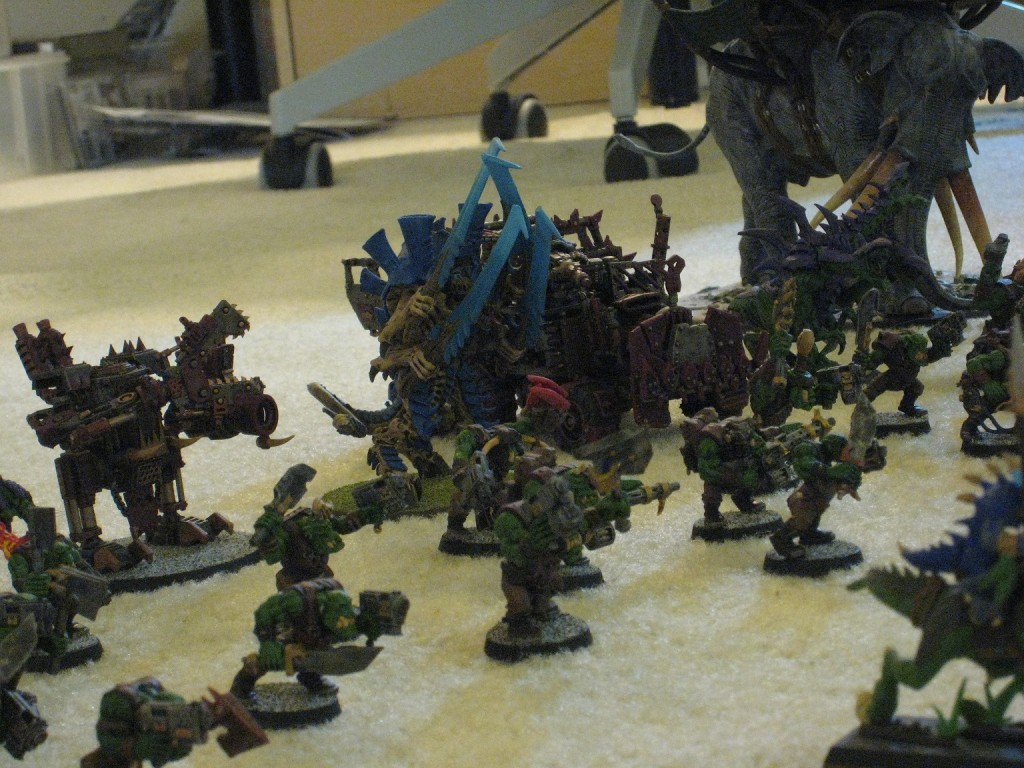 The enemy numbers seem endless.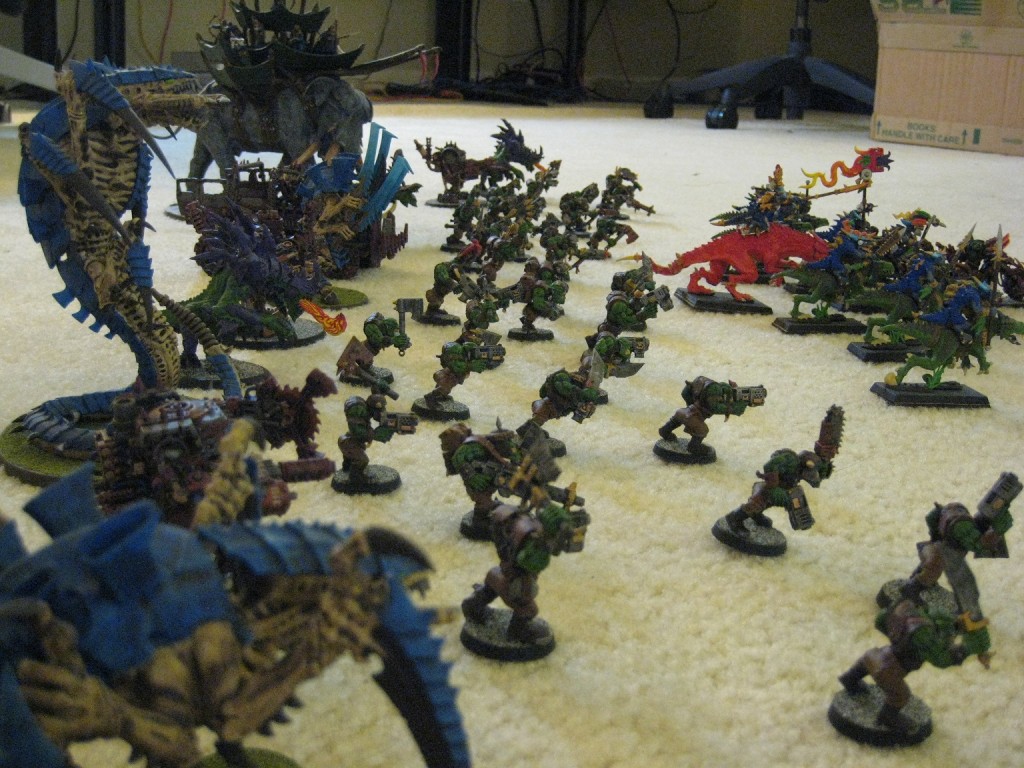 The defenders prepare to sell their lives dearly.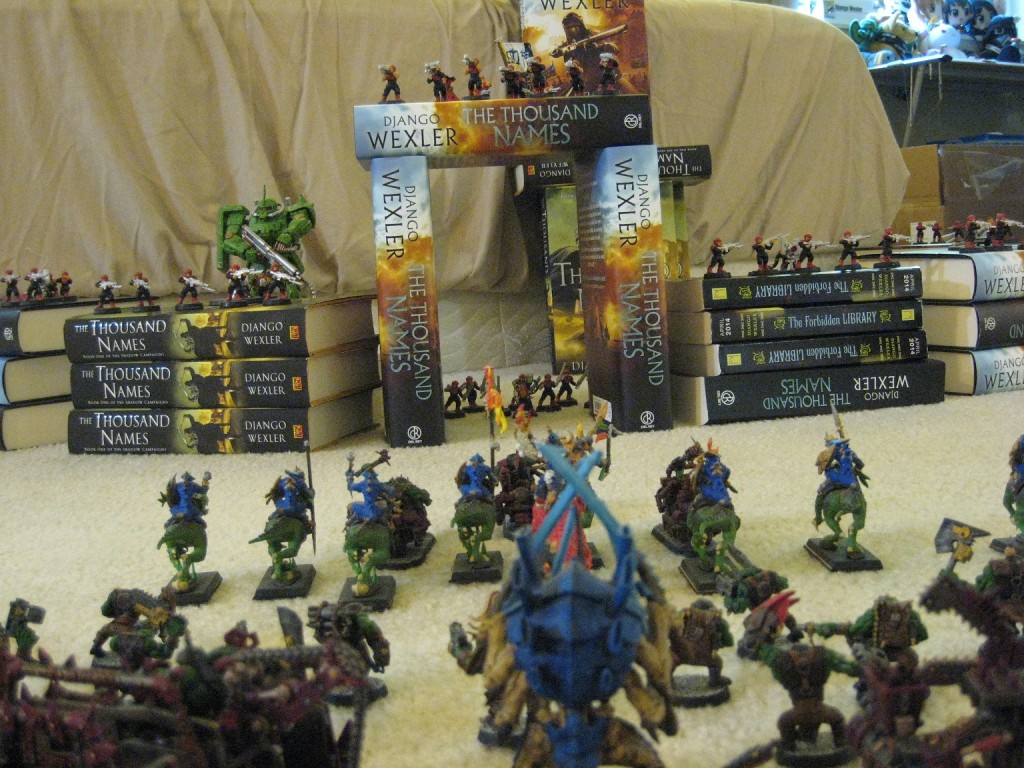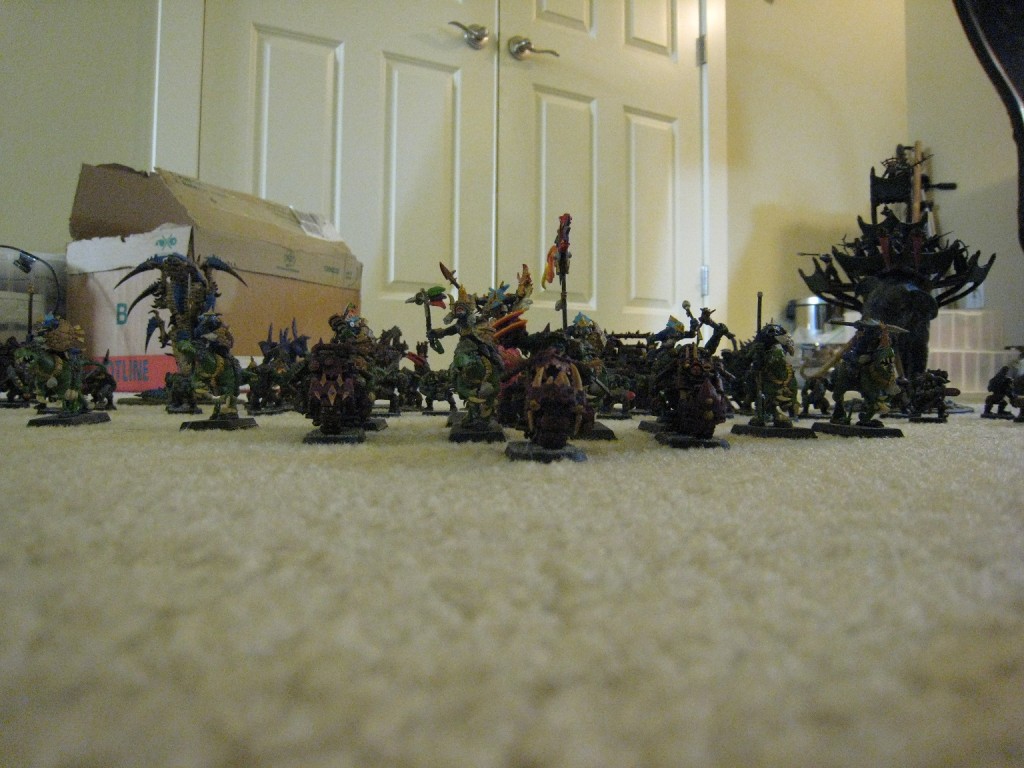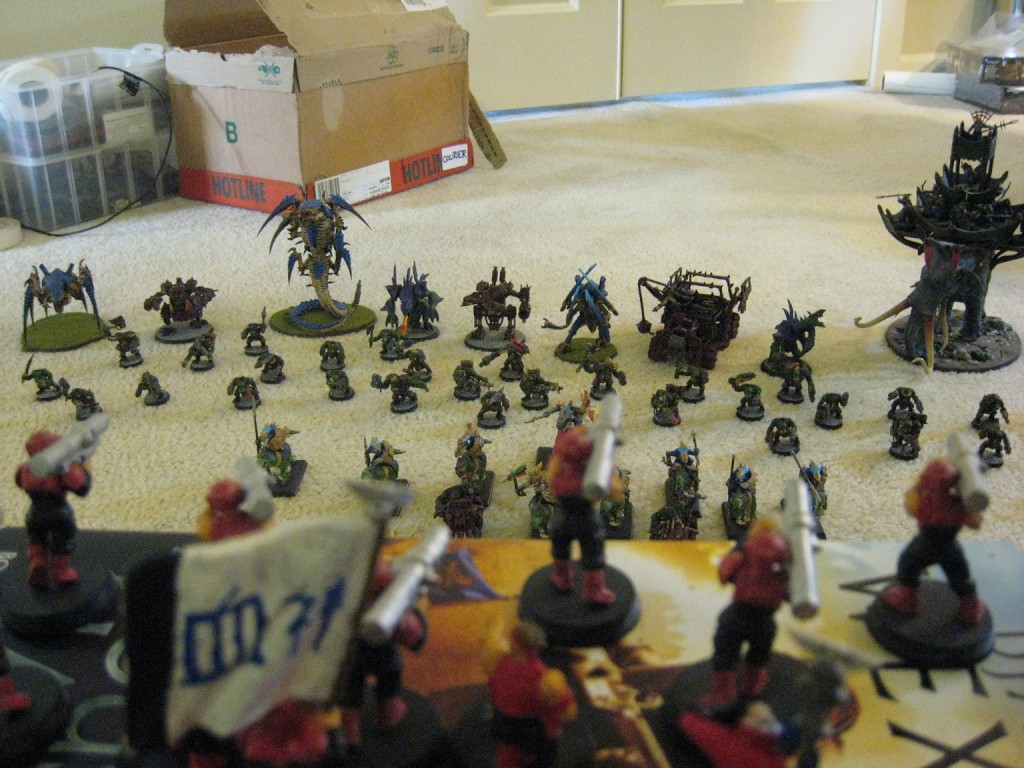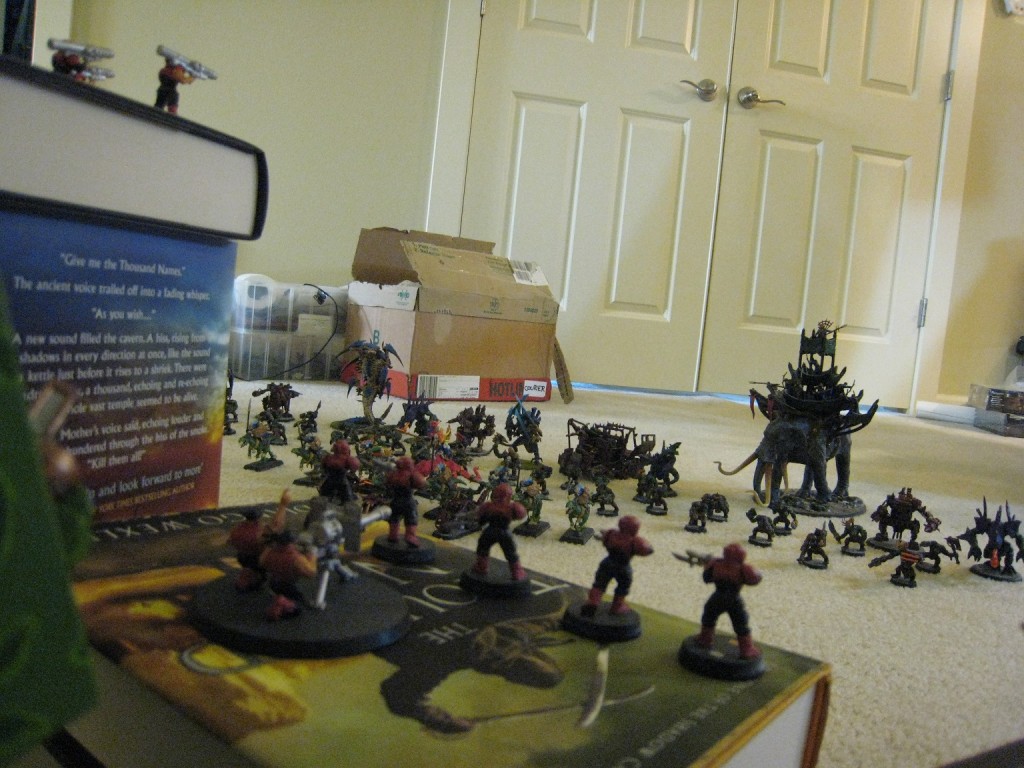 But wait — in the distance…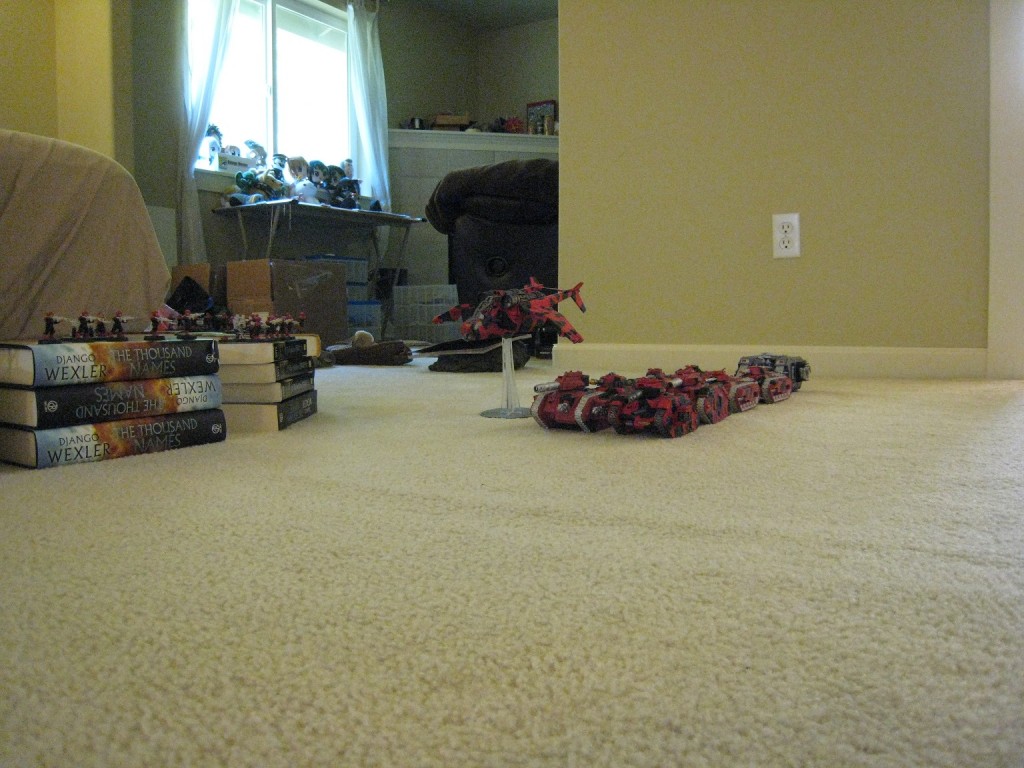 A column of friendly armor, rushing to the relief of the battered defenders!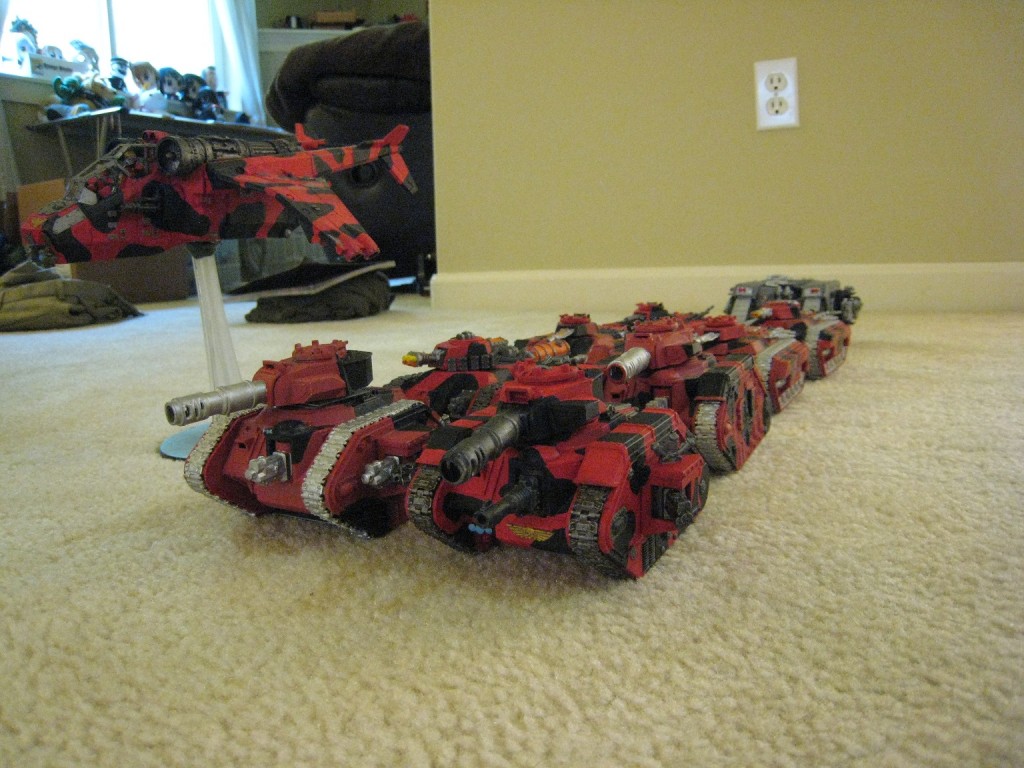 Anyway. The important thing is that everybody gets home without getting stepped on.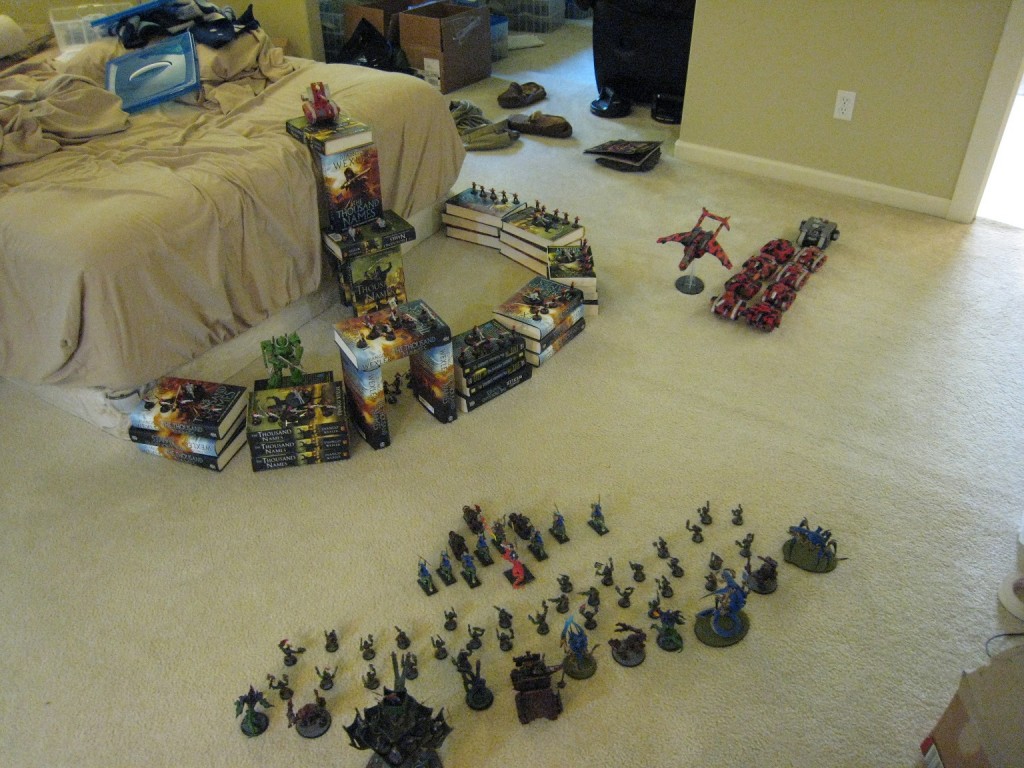 Why yes, I am definitely an adult, why do you ask? (How else could I afford so many toy soldiers?)